Pest Control Woolwich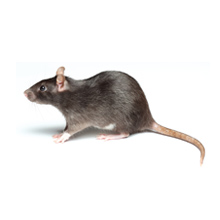 ABBA Pest Control take pride in all of our work. We are a family run business and are experts in all areas of pest control. We have over 40 years of experience and knowledge and can deal with any pest problems you might be experiencing. We are based in South London and cover all of Greenwich and Bexley boroughs, we offer a very competitive and effective Pest Control Woolwich service.
If you have an urgent problem then call us immediately. We are open and on call 24 hours a day, 7 days a week. The key is resolving any pest problems is time. The quicker you act, the easier it is to provide a permanent solution and prevent future re-occurrences.
We have a team of professional and dedicated staff to help you. All our staff attend courses to keep up to date with any new techniques and advice available to our industry, ensuring we provide a comprehensive service to our customers.
ABBA provide pest control solutions for the humane treatment of rodents, squirrels, cockroaches, flies, insects, wasps, pigeon and fox problems.
Trust in ABBA Pest Control Woolwich
Woolwich is a historic town and famous for being the home of the Royal Arsenal. However it does have some issues with pests due to it being located so close to the River Thames. If you are experiencing any pest problems then let us know – we will be able to tailor a permanent solution for you.
Contact
We take huge pride in ourselves and our customers. We guarantee all our work and ensure customers are happy with the service we deliver. If you have a Pest Control Woolwich problem then send us an email to info@abbapestcontrol.co.uk or contact us for free advice or to book an appointment please call our friendly staff on:
07850 839655

/

020 8300 3496