Pest Control Belvedere
ABBA Pest Control provide pest control solutions for the humane treatment of rodents, squirrels, cockroaches, flies, insects, wasps, pigeon and fox problems. We are a family run business with over 40 years of experience in dealing with the most common and the rarest of pest problems. Our base is in South London and we cover the whole of Greenwich and Bexley Bouroughs. We specialise in quick, effective treatment of pest problems and offer a dedicated Pest Control Belvedere service.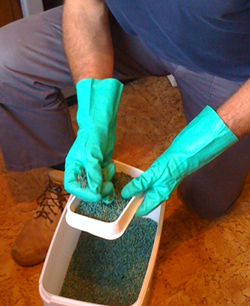 We can arrange regular tailored visits for commercial premises that are worried about potential pest problems, so we take care of any issues before they become a serious long term problem. We provide a comprehensive service to ensure the problems are solved for good.
If you are having pest problems at home, then call us! We have a 24 hour emergency callout service. 24 hours a day, 7 days a week. If you have an urgent problem then call us immediately. The quicker you act, the easier it is to provide a permanent solution and prevent future re-occurrences.
Trust in ABBA Pest Control Belvedere
Being based in Sidcup, we are in a position to quickly and efficiently respond to any emergency callouts in the Belvedere or lower Belvedere area. No matter if the problems are affecting your home or work premises we do our best to work in a professional manner. We act as invisible as we can possibly be using only unmarked vehicles when on-site.
Contact
ABBA Pest Control offer a guarantee on our work. We are confident in providing a high quality service and take pride in leaving our customers happy with the service we provide for them. If you have a Pest Control Belvedere issue, emergency or preventative then send us an email to info@abbapestcontrol.co.uk or contact us for free information or to book a visit please call our friendly staff on:
07850 839655

/

020 8300 3496