Pest Control Welling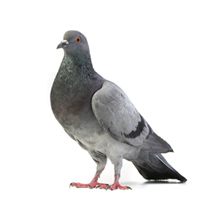 At ABBA Pest Control our number one objective is customer satisfaction. We understand that pest control can be a sensitive issue to some people and our professionalism reflects that. Our team are very experienced and always conduct themselves in a proper fashion. We are based in South London and offer a very effective Pest Control Welling service for all types of pests.
If you are currently experiencing any sort of pest problem then please get in touch. We offer a range of Pest Control Services, very competitively priced for both the Residential and Commercial sectors. As a company we are long term members of the NPTA (National Pest Technicians Association) which keeps us informed and up to date with any new techniques, pesticides and information relating to pest control. We are committed to providing the most humane, and environmentally friendly eradication methods used anywhere in the industry.
Whether you have a residential address or commercial property then we will have a solution to meet your requirements. We operate a professional service and will always arrive in unmarked plain vehicles to ensure our services are as discreet as possible.
Trust in your local ABBA Pest Control Welling
Due to the location of Oxleas Wood within the Welling area we do get a lot of calls relating to foxes, squirrel and bird problems. Rest assured we are more than confident in being able to resolve any problems you might have – we have seen them hundreds of times over the years and although they may be daunting to you, we can solve problems using our wealth of experience and prior knowledge.
Contact
If you problem is urgent or if you would like to discuss regular visits then we offer a complete Pest Control Welling service. You can send us an email to info@abbapestcontrol.co.uk or contact our friendly staff directly on the phone for free advice or to book an appointment:
07850 839655

/

020 8300 3496