Pest Control Thamesmead
ABBA Pest Control are one of the most established companies in the whole of London when it comes to exterminating pests. We have over 40 years experience in our team and have never come across a problem that we couldn't deal with. Being based in South London it allows us to offer a very effective and dedicated Pest Control Thamesmead service.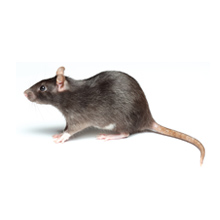 One of the most common problem we get calls about are Wasps. Wasps can build elaborate nests made from what looks like a papery substance. It is produced when worker wasps mix wood scraped from trees, fence posts or materials scraped from dried grasses with saliva. You will usually notice the nests located hanging from trees, bushes and hedges, or beneath roof tiles, in lofts or garages. If this sounds like what you are seeing then please do give us a call. We have seen this problem hundreds of times over the years and can easily and effectively remove the problem for good.
All of our pest control work is guaranteed so you can be rest assured that we will solve the problem for you.
Trust in your local ABBA Pest Control Thamesmead
As with neighbouring areas Abbey Wood, Plumstead and Erith we can respond to any pest problems or emergencies very quickly. We are based in South London and operate a 24 hour, 7 days a week service. Thamesmead was originally uninhabitable marshland, so it can suffer from a wide variety of pests, especially during the summer months.
Contact
We pride ourselves on doing a good job and leaving our customers happy with our service. If you have a Pest Control Thamesmead problem then send us an email to info@abbapestcontrol.co.uk or to contact us for free advice or to book an appointment please call our friendly staff on:
07850 839655

/

020 8300 3496