Pest Control Erith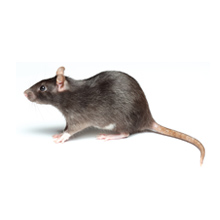 We specialise in the removal and eradication of all types of pest. One of the most common in the Erith area are rodents. The terms rodents covers a whole range of creatures including the common house mouse, brown rat, black rat and squirrels. We are based in South London and offer a very effective Pest Control Erith service for rodents and all other types of pests.
ABBA also provide pest control solutions for the humane treatment of cockroaches, flies, insects, wasps, and pigeon problems. In all our years of experience, we have never come across a problem that we could not solve. Our entire team are widely experienced and total professionals.
We offer a 24 hour call-out service so no matter what the problem is, or what time of day – we can help! Most of the time we can solve problems with just a single visit. If the pests are more persistent, cockroaches for example will need a more targeted campaign over several weeks to fully eradicate them. We know pest control can be a sensitive issue, we will always arrive discreetly and in unmarked vehicles and guarantee the minimum amount of fuss to deal with your problem.
Trust in your local ABBA Pest Control Erith
Faced with constant pest problems every day, we always seek out and explore new techniques and treatments that become available to the pest control industry. We regularly send our team on courses to make sure they are always up to date with industry standard regulations and methods.
Contact
If you are currently experiencing any sort of pest problems and need some pest control to help removing them, then rest assured we offer a complete Pest Control Erith service. You can send us an email to info@abbapestcontrol.co.uk or contact our friendly staff directly on the phone for free advice or to book an appointment:
07850 839655

/

020 8300 3496