Pest Control Crayford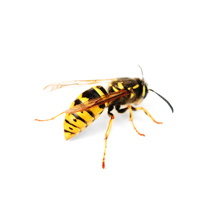 Here at ABBA Pest Control, we offer a range of very competitively priced services for both the Residential and Commercial sectors. ABBA is a family run business with over 40 years experience. All of our staff are total professionals. Whilst on-site we carry out our work with the minimum amount of disruption to your daily activities. We use discreet vehicles and avoid unnecessary attention when working in sensitive environments such as restaurants.
We offer an Emergency call-out service for those urgent problems which cannot wait. We are are based in Sidcup, South London – offering a quick response to all local areas within Bexley and Greenwich Boroughs.
You – our customers are our priority. We provide a comprehensive service to ensure the problems are solved for good. We've had many happy customers over the years, and lots of regular contract work from commercial premises.
If you own or manage a commercial business or restaurant within the Crayford or Dartford areas then please contacts us to discuss regular maintenance contracts and scheduled visits. Regular checks of your premises can be the best method in ensuring no problems occur in the first place.
Trust in your local ABBA Pest Control Crayford
Among the common pest problems we see in the Crayford area are wasps and ants nests. We are specialists in the pest control of wasps and ants – if you have a problem then give us a call to arrange a visit.
Contact
We have always taken huge pride in our work and ourselves. Our aim is to solve pest problems as quickly and efficiently as possible leaving customers happy with our service. If you have a Pest Control Crayford problem then send us an email to info@abbapestcontrol.co.uk or to contact us for free advice or to book an appointment please call our friendly staff on:
07850 839655

/

020 8300 3496