Pest Control Bexleyheath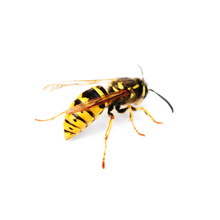 At ABBA Pest Control we understand that pests and pest control can be a sensitive issue for some. Whether pest problems are affecting your home address or work premises we always strive to do our very best to work in a professional manner whilst being as invisible as we can. We use unmarked vehicles so our presence on site is as discreet as possible. Our experienced team provide a dedicated Pest Control Bexleyheath service, that covers the whole of the Bexleyheath and Bexley village areas.
ABBA have been long term and proud members of the National Pest Technicians Association. Being part of the association means we can ensure we keep up to date with all the latest techniques and treatments available in the pest control market.
We provide pest control solutions for the humane treatment of rodents, squirrels, cockroaches, flies, insects, wasps, and pigeon problems. No matter what problem you are experiencing, we have seen it all before and have a wealth of understanding and knowledge on the best treatment solutions to provide for you.
Trust in ABBA Pest Control Bexleyheath
If you are experiencing any pest problems then let us know – we will be able to tailor a permanent solution for you. Bexleyheath covers a wide area from the Broadway Shopping Centre right up to Danson Park. We are based in South London and able to respond to calls anywhere within the London Borough of Bexley quickly and efficiently.
Contact
We offer a guarantee on all of our work as we are confident in providing a high quality service. We like to ensure customers are happy with the service we deliver. If you have a Pest Control Bexleyheath problem then send us an email to info@abbapestcontrol.co.uk or contact us for free advice or to book an appointment please call our friendly staff on:
07850 839655

/

020 8300 3496