Pest Control Abbey Wood
ABBA Pest Control is a family run business with a wealth of knowledge and experience in solving pest related problems. We are based in South London and offer a very effective Pest Control Abbey Wood service.
We define pest control as a regulation or management of a species considered to be a pest, in part because that pest is detrimental to a person's health, the ecology or the economy.
Whether you have a business or residential property in Abbey Wood then and you are experiencing or worried about potential pest problems then we can help you. Sometimes preventative measures can be just as important as dealing with an immediate existing issue.
If you are the owner or manager of a restaurant then you know how important it is to prevent any pest problems that could damage the reputation and quality of your business.
In you are experiencing a pest problem in your residential home then don't worry! ABBA can help you resolve it as quickly as possible.
We specialise in all forms of humane pest control. We are proud members of the National Pest Technicians Association and ensure we keep up to date with all the latest techniques and treatments available in the pest control market. You can read more information about Pest Control and the methods on wikipedia.
Trust in your local ABBA Pest Control Abbey Wood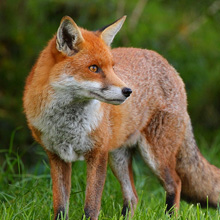 Due to the large woodland areas of Abbey Wood, a very common problem in the area is Foxes. Since the 1940's fox populations have been on the increase in the UK, especially so in urban areas such as Abbey Wood. We specialise in the pest control of foxes so rest assured we can provide a solution for you.
Contact
We pride ourselves on doing a good job and leaving our customers happy with our service. If you have a Pest Control Abbey Wood problem then send us an email to info@abbapestcontrol.co.uk or to contact us for free advice or to book an appointment please call our friendly staff on:
07850 839655

/

020 8300 3496